PAY WITH YOUR iPHONE NOW!
Just as secure as chip cards and a bit faster....
Try it the next time you're in the store!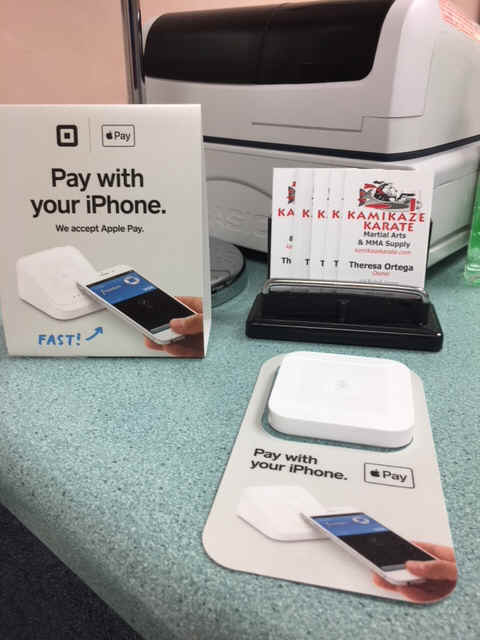 ***
Our 21st Anniversary
Commemorative T-shirts are IN!!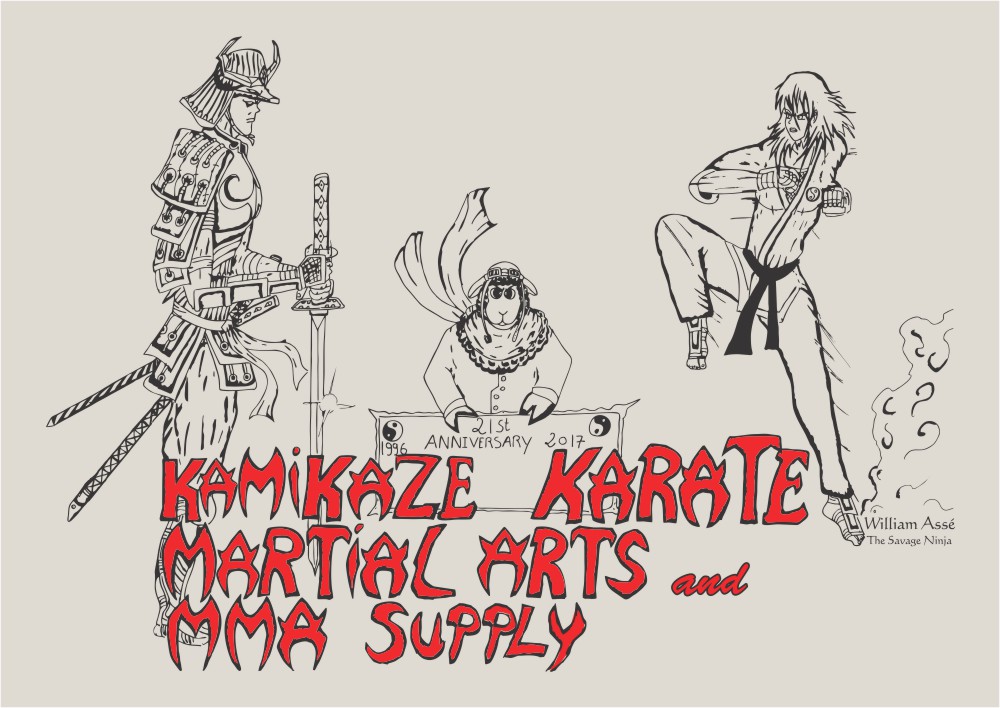 We commissioned our friend and martial artist William Asse (The Savaga Ninja) to design
an image to commemorate our 21st anniversary in business. What he came up with is a
cool blending of the old (Samurai), classic (our mascot Captain Buzz, the black sheep) and new (female karateka) in a design that will become a keepsake!

You can order it in ash (light flecked gray) or tweed (dark flecked gray) as seen below: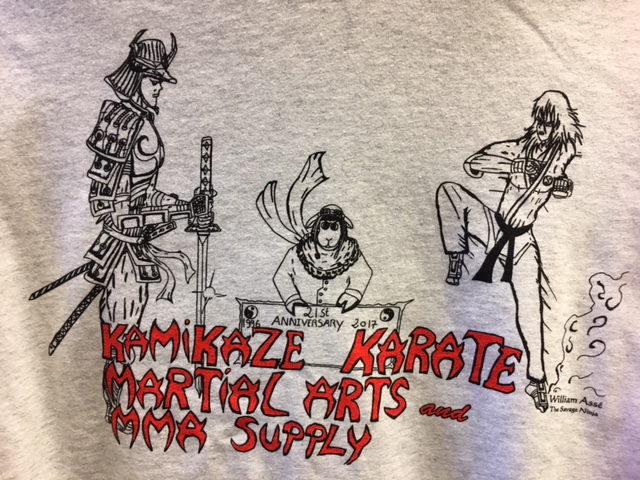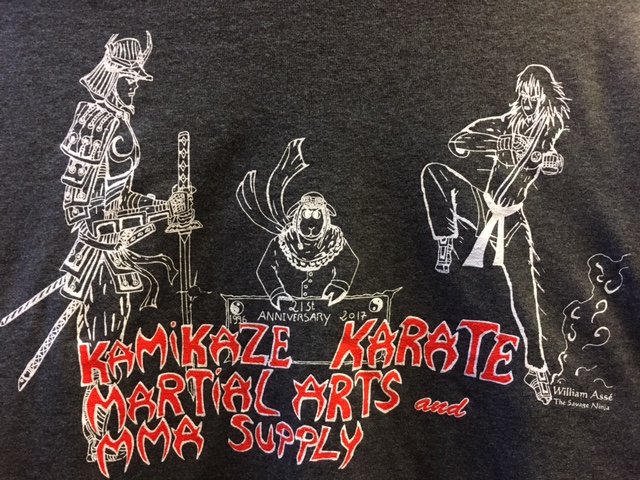 Sizes available are adult Small, Medium, Large, XL, 2XL and 3XL.
S, M, L and XL = $20.00
2XL and 3XL = $22.00
LIMITED QUANTITIES!!

ORDER YOURS NOW, they are in stock in our store!

***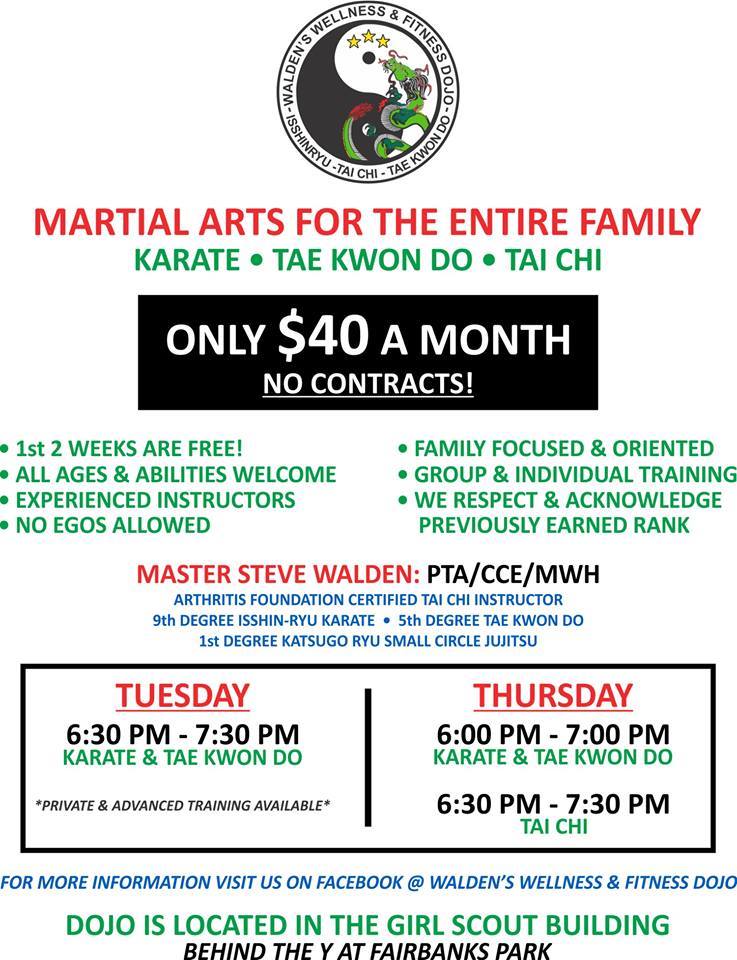 Connect with them on FACEBOOK

***
Yost Wing Chun Academy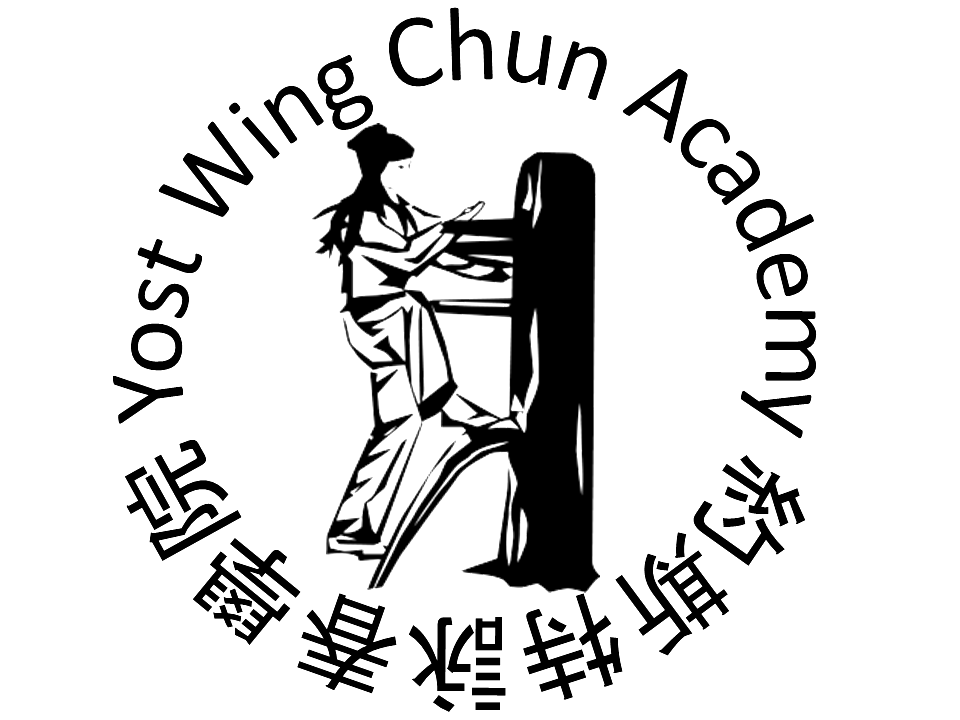 1708 S. 8th St.
Terre Haute, IN 47802
(812) 229-4097
Connect with them on Facebook
Check out their current special for
Praying Mantis Kung Fu with Sifu Bryant Ellington, Sr
******
TO SIGN UP FOR OUR
e-news, "The Buzz",
and get tournament/training info,
school info, new products, instructor articles,
plus special savings!



Text-to-Join
Text right from your phone, and you can sign up for the "Kamikaze Buzz". We'll make it worth your while and send you a $5 coupon to your phone, you can use it in the store or for online/phone orders!
TEXT the word "NINJA" to 42828
to get started.
SIGN UP TODAY!!

If you're already on our mailing list, you received your coupon upon signup.