Here's how to find us!
We're located in downtown Terre Haute, Indiana, USA, the "Crossroads of America"

(Take a look inside our store!)
Click here for maps of our location:
You can get to us from I-70, US Hwy 41, US Hwy 40, & US Hwy 63. (See above highway map).
We're about 75 miles southwest of Indianapolis, Indiana
6286 miles from Tokyo, Japan
6532 miles from Seoul, Korea
7987 miles from Beijing, China
8583 miles from Taipei, Taiwan
We are on Eastern Standard Time.
here is our current local time:
If you're driving in from a distance: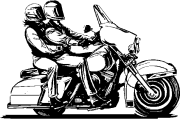 Many customers drive in to our store from a fairly good distance, and we'd like to let you know that if you're making the trip, you can call our toll-free number (1-888-232-6577) to check on special late hours due to holidays or special events, or early store closing times. Our phone message is always updated and lets you know what's going on in the store, such as when we're exhibiting at a
tournament or seminar.
STORE HOURS
University events and tournaments or exhibits may change our store hours.
Here is our schedule for April 2018: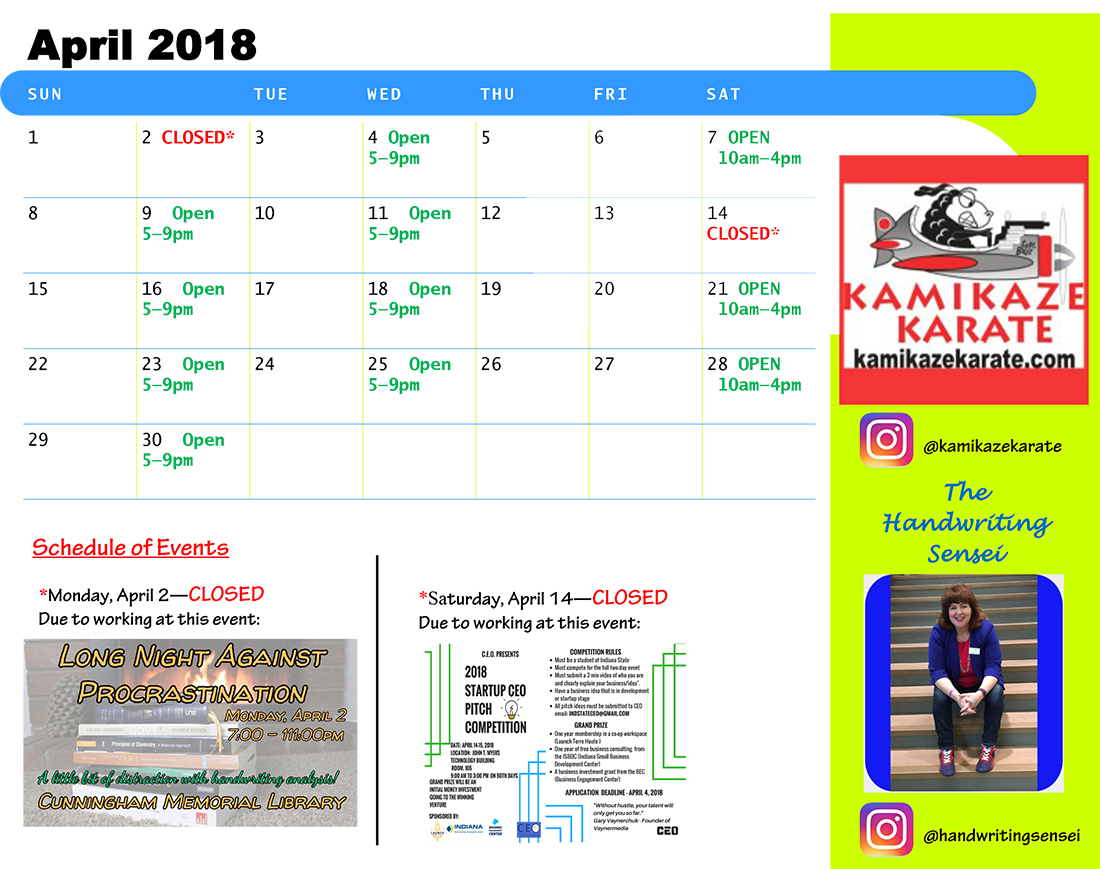 (Click to enlarge)
Please check our Facebook page for current hours,
in case of special events or inclement weather closures.

* Our Facebook page shows open hours each day as well, and is the
first thing we can update from our phone. so check there first!
Our toll-free # is 888-232-6577, our local # is (812) 232-6555, so PLEASE call ahead if driving in from a distance.
You can e-mail us at information@kamikazekarate.com
!Y se habla espaņol - pregunte por Theresa!
-.-.-.-.-.-.-.-.-.-.-.-.-.-.-.-.-.-.-
Want to SAVE MONEY??
Find out about the latest equipment?
Training techniques?
Interviews with martial artists?
Tournament and seminar information?
THEN YOU SHOULD GET ON OUR LIST!
Type in your email into the box below and follow instructions to sign up.
A $5.00 coupon will be sent to you!
Thanks for signing up!

Any questions, problems with our website? Contact Webmaster.