TAKE A LOOK INSIDE OUR RETAIL STORE!





Shaolin Warriors World Tour
Indianapolis, IN (October 27, 2000)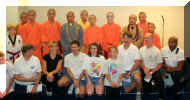 A few Warriors pose outside Meeting the youngest monk Participants in Shaolin seminar
Clowes Hall at Butler University and the GrandMaster
SHOTS FROM SPORTSLAB!!! (Las Vegas, June 12-15, 2000)





Billy Blanks & Kathy Long Billy Blanks & Theresa Theresa & Kathy Long
into the TaeBo workout after the TaeBo workout after the TaeBo workout
(Yes, folks, that's REALLY how I look after all the make-up
has sweated off my face!! Scary, ain't it?)
Shots from the Arnold Classic (Columbus, OH, February 2000)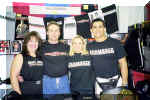 Our neighbors at the Arnold Classic: We're not sure who's nuttier: Theresa shares a laugh with
Skip & Lynette Pulkownik, and Frank Shamrock or Bill Wallace! Cory Everson, 6-time winner
Angelina & Frank Shamrock, some of the Ms. Olympia contest.
of the nicest people you'll ever meet!
Paul Vunak & Jack McVicker Another shot of us workin' it Our friend Dan Hatten with
demonstrate at the Arnold Classic. at the Arnold Classic. bodybuilding legend Ed Corney.

Friends, customers, & other cool people......


Ashley Yoder: mild-mannered student by day, fierce MMA fighter by night!!


Terre Haute's own Cyril Wright, Terre Haute's own Jason Winkle, Terre Haute's own Jack
accomplished martial artist & outstanding bodybuilder and McVicker, international
2002 Rose-Hulman graduate! martial artist, now ISU professor. competitor & student of
Paul Vunak & Megaton Dias.


I think it's fun to wear a satin Kung Fu uniform for a special event! Gotta promote your store's merchandise, right?
So here's me at a fundraiser, wearing some cool stuff from my store............= )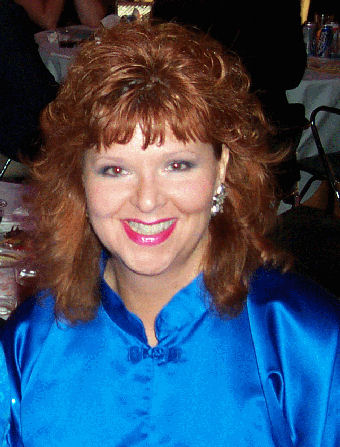 KEEP SMILING AND KEEP TRAINING!!!!