Kamikaze Karate: martial arts supplies and Human Weapon products. We are a store run by martial artists for martial artists, weightlifters & fitness enthusiasts of all kinds. It's a great experienc
Welcome to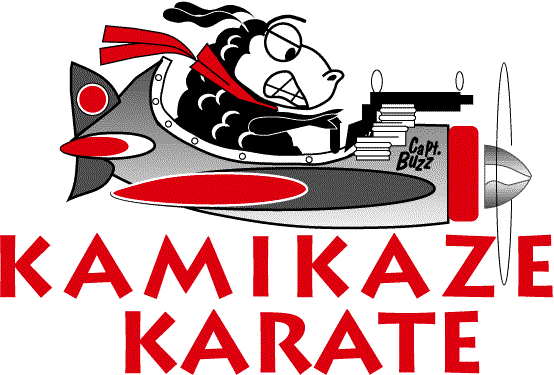 ©
Martial Arts & MMA Supply

****
Our SquareMarket serves you 24/7!
Shop NOW!
Even when our store isn't open, our SquareMarket can help you 24 hours a day!
Home of Captain Buzz the Friendly Kamikaze©,
& The Handwriting Sensei©



Kamikaze Karate: martial arts supplies and Human Weapon products. We are a store run by martial artists for martial artists, weightlifters & fitness enthusiasts of all kinds. It's a great experience!
Copyright 1996-2018 by Kamikaze Karate and The Handwriting Sensei. All Rights Reserved.