Midwest Open TKD
Championship



Saturday & Sunday,
Nov. 18 & 19, 2017
Decatur, IL
All styles welcome
Tournament packet
Find them on Facebook
***

A wonderful opportunity to train with a world-renowned Black Belt Magazine Hall of Famer!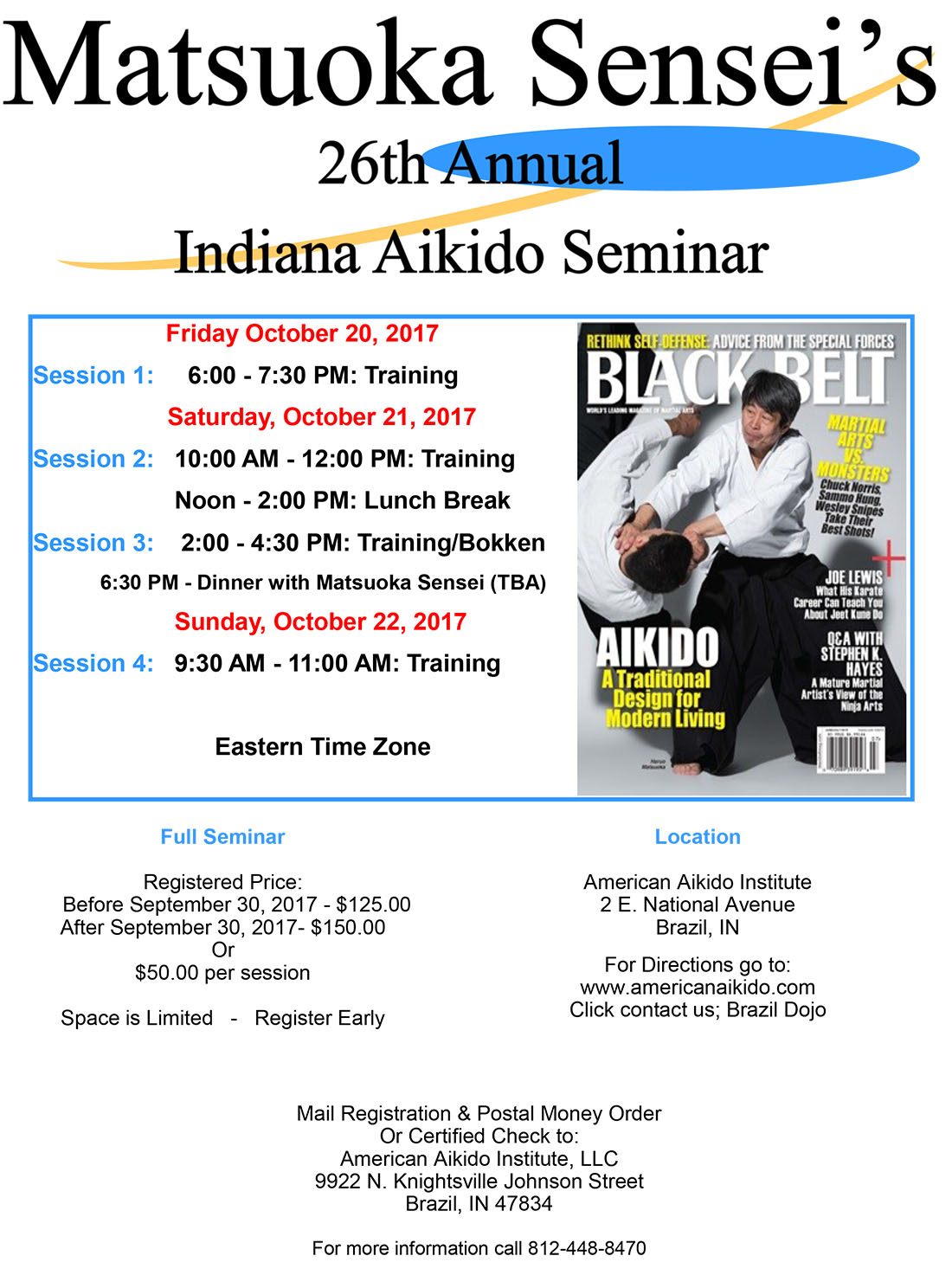 (click for PDF)
****
A place you might want to check out: Tactics on Point
Our friend Jason Winkle's new company!
Personal Protection Company providing training in unarmed defensive tactics, basic firearm safety, and advanced firearms tactics (Pistol/Rifle/Shotgun).
See their Facebook page HERE.
You can contact Jason via EMAIL.